We believe we offer whitetail hunters an incredible opportunity for a Montana whitetail.  Our guided whitetail hunts are offered in one of two seasons, and we have several options to hunt whitetail in Montana.  Whitetail hunting in the mountains of Montana is often done differently than whitetail hunting in the Midwest or south.  In Montana whitetails can be either mountain whitetails or plains whitetails.  Swan Mountain Outfitters specializes in mountain whitetails.  We hunt public land exclusively, in the mountains of Flathead National Forest in Northwest Montana. We offer guided archery whitetail hunts as well as guided whitetail hunts with a rifle.  You can hunt whitetail off of horseback or you can hunt using stands and blinds. Whitetailers can elect to stay in the luxury of our lodge or in the traditional setting of our outfitters camp.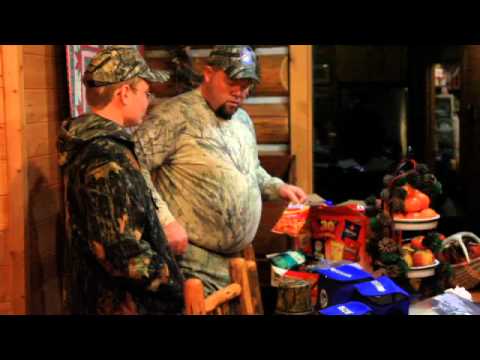 Whitetail deer in our part of Montana are typically found at the lower elevations around our base camp and throughout the Swan-Seeley Valley, you'll find them in the foothills and clearcuts. Whitetail hunting in Montana is very different from other areas of the country. Because there is so much food and water in their natural habitat, you don't need to pattern whitetail deer in Montana in the same manner as you would in other parts of the country; there are no acorns. And we have quality whitetail deer hunting in Montana primarily because our whitetail deer, not being over hunted, live longer. For example, it is possible to down deer five years old or even older with much more developed racks.
View Our Hunting Picture Slide Show!
Archery Whitetail Deer Hunts
Hunters that enjoy archery hunting for whitetails will truly enjoy the archery hunting in Montana.  We have thousands of acres of public land that we archery whitetail hunt.  We have scouted the areas and have set up tree stands and blinds for our archery whitetail hunters.  We can host you out of our base camp or lodge, your choice.  Our archery whitetail hunts are one of more affordable hunts as we can service more hunters with one guide since the majority of the time is spent in stands or blinds.