Open Positions
Swan Mountain Outfitters (SMO) is looking for honest, hardworking, friendly individuals to join our team each summer. We have various positions open!
BASIC CONSIDERATIONS
Employees must be 18 years old and have a valid drivers license.
Our seasonal positions can sometimes accommodate late arrivals or early departures, but preference will be given for applicants who can commit to the full season (see job descriptions for information about season duration).
Applicants should be aware that most jobs are physically demanding and require heavy lifting, bending, standing and kneeling for multiple hours a day, five or more days a week.
Wranglers, packers, and guides must be comfortable around and knowledgeable about horses and have, or be willing to obtain, valid CPR and Wilderness First Aid certifications.
If you plan to take advantage of employee housing, a personal vehicle is still highly encouraged as most of our locations may be anywhere from 30 minutes to 2 hours away from amenities and places of interest.
EMPLOYMENT BENEFITS
All positions are salaried, most include room and board. Pay is received via direct deposit every two weeks.
PREPARE FOR EMPLOYMENT: SWAN MOUNTAIN OUTFITTERS WILDERNESS GUIDE SCHOOL
Interested in some of the positions we offer, but have never worked with horses? Do you have experience with horses and would like to learn to pack mules? Or you have hunted your whole life and want to get into guiding but don't have experience with western big game? If the answer to any of these questions is yes, you need to check out our Swan Mountain Wilderness Guide School. We offer training in wrangling, packing, guiding, and much more!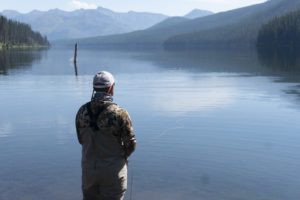 Fishing Guide
We are looking for knowledgeable and passionate fishing guides for the upcoming season! The season runs June- September, with a 5 to 6 day work week. Applicants must have / be willing to get guides license, whitewater rescue certification, wilderness first aid, and CPR. Applicants must be passionate about creating a positive customer experience and instructing clients on various fishing technique. Applicants must also be knowledgeable about western rivers and fish species, skilled at driving a truck and trailer, and proficient at rowing and boat safety.
Horseback riding and packing experience is a plus.
Responsibilities entail leading float trips via raft on the Swan River, instructing fishing lessons on lake and and river settings, and depending on experience guiding horseback fishing trips to alpine lakes.
Salary DOE $2000-$3500 per month with room and board included
---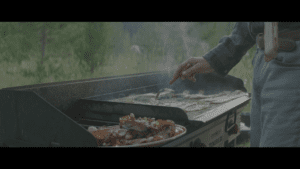 Base Camp Cook
We're looking for someone with a passion for cooking at our Swan Valley base camp during the season. This cook will prepare family or buffet style meals for staff and clients, serving 10-20 people at a time for breakfast, lunch, and dinner. The kitchen is a canvas wall tent equipped with electricity, stove, flattop grill, a hot and cold water pump, fire pit, and propane grill. Responsibilities include planning well-rounded meals, inventorying supplies and communicating grocery orders to management. Ability to modify dishes to cater to individuals with specific dietary needs (i.e. diabetic, vegetarian, medical-related food needs, etc.) is a must. The cook will be responsible for keeping a clean facility and ensuring that food and food waste is safely stored or disposed of to prevent wildlife encounters. Seasonal position from May- September. Salary range is $2000-$3000 per month/DOE plus tips, with room and board included. Current Food Handlers Safety certifications preferred.
---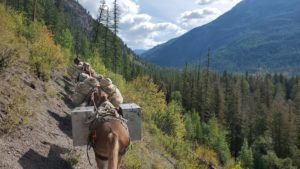 Mule Packer
We're looking for applicants with previous experience packing and a strong work ethic, who don't mind solitude and enjoy time spent in the saddle. Operations are staged at our Base Camp in the Swan Valley, and our backcountry camp is 14 miles up a mountain drainage. Packers often are on the trail 3 to 5 days a week, packing up to and back from the backcountry camp, making for 28 mile days. Packers are required to care for stock, maintain equipment and saddles, pack various items competently, interact with clients, and help around camp as needed. Applicants can expect to work long hours, 5 to 6 days a week. The season runs June through October and the salary is $2000-3000 per month/DOE (includes room and board) with an opportunity for tips. Current CPR and Wilderness First Aid preferred.
---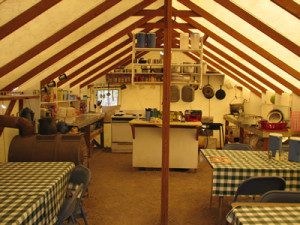 Purchasing Manager
Swan Mountain is looking for a detail-oriented Purchasing Manager for our Flathead Valley and Swan Valley locations. Duties include inventorying food and supply stock, generating shopping lists, shopping for goods in store, placing bulk orders online and by phone, receiving shipments and distributing goods to various locations. Must have excellent organizational skills, basic computer skills, strong communication skills and be able to work independently. A valid driver's license is required. Applicants must be physically fit and able to lift 50 pounds. Employment period is April-November, and is 5-6 days/week during the busy season. Salary ranges between $2000-$3000/DOE per month with room and board included.
---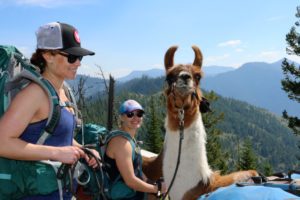 Llama Trekking Guide
Swan Mountain Llama Trekking is looking for guides for the upcoming season (June-September) summer season! Based out of Swan Lake, Montana, treks will take place in the beautiful Flathead National Forest and Bob Marshall Wilderness. We are looking for passionate, hardworking people with a love of the outdoors and a desire to share it with others. Great customer service and strong communication skills are a must. Treks range from single day to back country multi-day. Guides are responsible for the preparation and execution of gear and food for clients and care and feeding of stock on trips. This is a physically strenuous job and applicants must be in good hiking shape as treks can take place in steep and rugged terrain. Applicants must possess a valid driver license, and current CPR and Wilderness First Aid preferred. Experience with the care and keeping of llamas is preferred, but general livestock experience is required. Salary will range between $2000-$3500/month DOE plus tips, and room and board can be arranged if needed.
---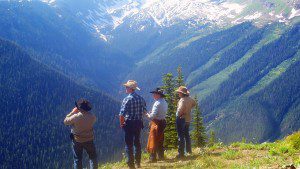 Pack Trip Guides
We are looking for individuals who have worked in the guiding industry before, preferably in a back country setting. Pack trip guides will work out of the Swan Valley with day trips into the Bob Marshall Wilderness. Applicants must have extensive horsemanship experience, packing experience, customer service skills, a strong work ethic, and a passion for the outdoors which they enjoy sharing with guests. When not on back country pack trips, guides may lead day trip horseback trail rides and fishing trips. The individual must have WFA certification and on the job experience leading or assisting on roving or stationary pack trips on horseback. Preference is given for candidates who have fishing guiding skills. Starting date is June 15th; ending date may vary depending on the applicant's job performance and possession of previous hunting guide experience. Salary is $2000-$3500 per month/DOE plus tips, and room and board is included.
---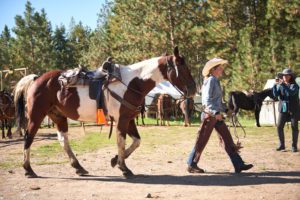 Wrangler
Have a passion for horses and the great outdoors? Swan Mountain Outfitters is looking to hire wranglers for the upcoming season. Responsibilities include horse care; gear maintenance; trail ride preparation; client interaction including check-in, orientation and basic horsemanship instruction; and ensuring the safety of clients while guiding them on trail rides ranging from 1 to 8 hours. Please note that all of our trail rides are conducted strictly at a walk. When not on a horse, wranglers can also expect to participate in periodic trail or facility maintenance and may be asked to assist the corral manager in basic office functions such as answering the phone, taking a reservation, or taking a payment. Pay starts at $1200 per month plus tips, and room and board are included. Wranglers work 12hrs per day, 5-6 days a week. Start and end dates can be flexible, but preference is given to applicants who can commit to working the full season (mid-May to late September). Current CPR and Wilderness First Aid certifications preferred.
---