Why Choose a Wilderness Pack Trip?
Ride into the backcountry and embrace the ultimate calm and pristine beauty of the wilderness. Our guides, camp jacks, and camp cooks take care of the packing, set up, and chores associated with camp life and horse care. This leaves you to let all your cares melt away as you enjoy life's simple pleasures and the blessings of mother nature. Travel by horseback is a deep-rooted piece of American heritage.
For most folks, the wilderness is no longer accessible as they are born into and wrapped up in the hustle and bustle of city life. For some even, the idea of entering the wilderness is intimidating. This is where Swan Mountain Outfitters comes in- we are passionate about providing all folks (even beginners!) a route into the wilderness in a way that showcases its rugged beauty and builds a new rapport with nature. We believe the more people who can share this experience, the better chance America's lands have of being protected for future generations to enjoy, appreciate, and get back to their roots.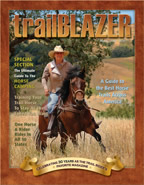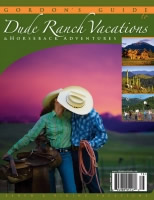 "Your staff was excellent and the camp comfortable. I felt safe at all times. The food was tasty and plentiful. I not only had a great time but learned a great deal about everything from horses and mules to fishing, hunting and just plain sightseeing and relaxing. The trip was so perfect I cannot stop talking about it! -Howard Pyles"
What to Expect on Our Wilderness Pack Trips
Your trip begins in Northwest Montana's Swan Valley. An often-overlooked gem, the Swan Valley has all the beauty of glacier country, but is nestled quietly apart from the nearby big attractions of Flathead Lake, Glacier National Park, and the big city of Missoula.
Base Camp
From our "base camp" in the Swan Valley, you'll greet your guides and they'll begin packing up your duffel onto mules. Our guides will match you to a mountain savvy trail horse and provide some basic horsemanship instruction. Group sizes tend to be six to eight guests, so unless you've got a private pack trip, there may be some new faces to greet too. You'll then hit the trail and make the 14 mile journey following Lion Creek up from the valley floor to our "upper camp" which rests just on the very border of the Bob Marshall Wilderness.
Upper Camp
Upper camp, being 14 miles from the nearest road, electricity, or plumbing, offers a quiet and serene camping setting. Camp is located right on the bank of Lion Creek, and although there is no fishing allowed in the creek you are more than welcome to jump in and cool off! Breakfast and dinner are served family style in the cook tent, while lunch is enjoyed on your daily excursion. You will stay in wall tents (large canvas tents that a person can stand and move about easily inside) with cots and foam mattress's await you for a good night's sleep. There is a shower tent in which you can enjoy a hot shower from heated creek water, and two latrines just out of camp for privacy.
Daily Excursions
The next morning, awaken to birds chirping and head to the cook tent to get a hot cup of coffee. After a hot breakfast and some time to gather your things for the day, you'll get back on your horse and hit the trail!
The Bob Marshall Wilderness: The beautiful Bob is hard to beat! There are endless views and several mountain lakes to fish at and enjoy. To get there you will leave camp and continue up the trail to Lion Creek pass. The pass into the Bob is 9 tight switchbacks over a mountain ridge, but have no fear! Your horse has been doing this all summer, most have been at it for years and know how to keep you safe. Please note that as this trail is so steep we must walk back down the switchbacks. Once at the bottom of the switchbacks you may get back on your horse and continue the ride back to camp.
Swan Ridge: This adventure features beautiful views and quite often mountain goats! You will enjoy a different trail that takes you up to a high mountain ridge awash with wildflowers. You can either go for a short walk to enjoy the views or push yourself and reach up to 9'000 feet in elevation! This trail is also quite steep and will require walking down as well. This gives you time to truly enjoy your surroundings and pick as many huckleberries as you would like!
No matter where the day takes you, you'll return to upper camp each night. Having a home base like this is a great advantage to be able to explore at your own pace each day, and, you only have to unpack your duffel once!
The Finale
On your last day, we will enjoy breakfast around 8:00AM, after which you will hand your packed duffel to the packers. While they get the mules ready enjoy a cup of coffee and say goodbye to beautiful upper camp! Once the packers head out it will be your turn to mount up and ride back to civilization.
Additional Information
A backcountry pack trip is an exciting adventure. Even if you have had the opportunity to saddle up and head out for a few days before, the more you know the easier it is to just relax and enjoy! Here are some additional materials that will help you pack and plan for your trip.
SMO Summer Pack Trips-Packing List – We recommend printing out the Packing List so that you can check each item as you pack! Nothing is worse than forgetting your water bottle or your favorite hat.
SMO Summer Pack Trips-FAQ – This document will answer frequently asked questions about our pack trips. As it says at the bottom though, feel free to give us a call if you're still wondering about something!
SMO Summer pack Trip-Meals – Here at Swan Mountain we understand that having a good time is dependent on feeling well fed, so take a look though this document describing the amount and type of meals you can expect on your trip.
Be sure to scroll down to find pack trip options.