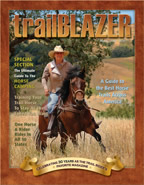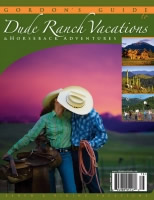 Wilderness pack trips are a significant part of the deep rooted heritage of horseback trail riding in northwest Montana. Words can't describe what it's like to ride into the backcountry and embrace the ultimate calm and pristine beauty of the wilderness as you let all of the hustle, bustle, worries and problems of your world fall out of sight and out of mind. Swan Mountain Outfitters is passionate about helping guests experience this amazing feeling for themselves through a variety of guided pack trips on horseback into the Bob Marshall Wilderness.
Our Bob Marshall Wilderness pack trips are 3 to 9 days in length and can accommodate beginner and advanced riders, alike. The 3 day Montana weekend pack trip is the ideal way to squeeze a taste of true Montana wilderness into your overall northwest Montana vacation. For those with a little more time, nothing beats our longer duration Montana wilderness pack trips.
Nestled at the edge of the Bob Marshall Wilderness, the Lion Creek upper camp for our backcountry pack trips provides an unparalleled setting for an authentic Montana horseback riding adventure. We pride ourselves in the quality of our Montana pack trips; from the hearty meals to the staff to our incredible mountain horses, we aim to give you an experience you will never forget. So, call us today and sign up for one of the most unique horseback riding vacations in Montana!
Every trip presents a different wilderness experience, and Swan Mountain Outfitters is proud to be able to offer such a diversity of trip choices. Our knowledgeable staff will work with you to determine the trip best suited to your needs and abilities. Each of our locations involves more or less rigor, luxuries, and time in the saddle. Perhaps you are looking for a roving trip and don't mind camping on the ground, or maybe you would prefer our stationary camps with platform beds and hot, wood burning stoves. There are many areas within the Bob that are popular and therefore you are likely to encounter more folks on the trail. However, if the ultimate goal is wilderness seclusion, then we have the location and camp for you. We have prescheduled trips you can add onto, or if you have a larger group we are happy to design a trip to a specific destination.
If we don't have what you are looking for in our Swan Valley location, be sure to look into our Salmon Forks Outfitters operation. Visit them at Salmon Forks Outfitters. This is an especially great option for roving trips and serious anglers.